Join us
We would love you to join our Alliance and be part of our ever-growing Barbecue service group. So, in order for us to know a little bit more about you and your business we ask that you fill in this simple form below and it will be sent automatically to our Adjudicator.
We will then contact you to see if you are the sort of business that would fit in well with us.
What happens after you have applied?
Once you have submitted your details, we will get back to you. It should be noted that we have only two simple requirements once you are approved to be listed:
1] You must place our logo somewhere on your website, front page, footer etc.,
2] You must be in a business that will compliment our own.
Your registration details can be filled in by yourselves or by us, both are vetted and checked before publication. The Businesses already published have either been referred to us from a good source or have excellent customer reviews.
is there a cost involved?
There is NO CHARGE at the moment for placing you in the Alliance and no on-going fees, all we need is feedback from your customers that are referred to you from the website about how your service was performed. Even if we get negative feedback (and we hope not too many) we will call you to see if this was a genuine comment and whether it can be corrected by you easily. If we get positive feedback, you will also see this against your name.
More feedback means more customers and more work for your business. We must stress that part of your business must be specialized in BBQ work, installations, converting, service, cleaning, assembly etc.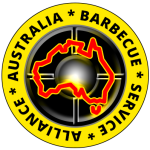 We look forward to hearing from you soon.
Barbecue Service Alliance Australia 2021