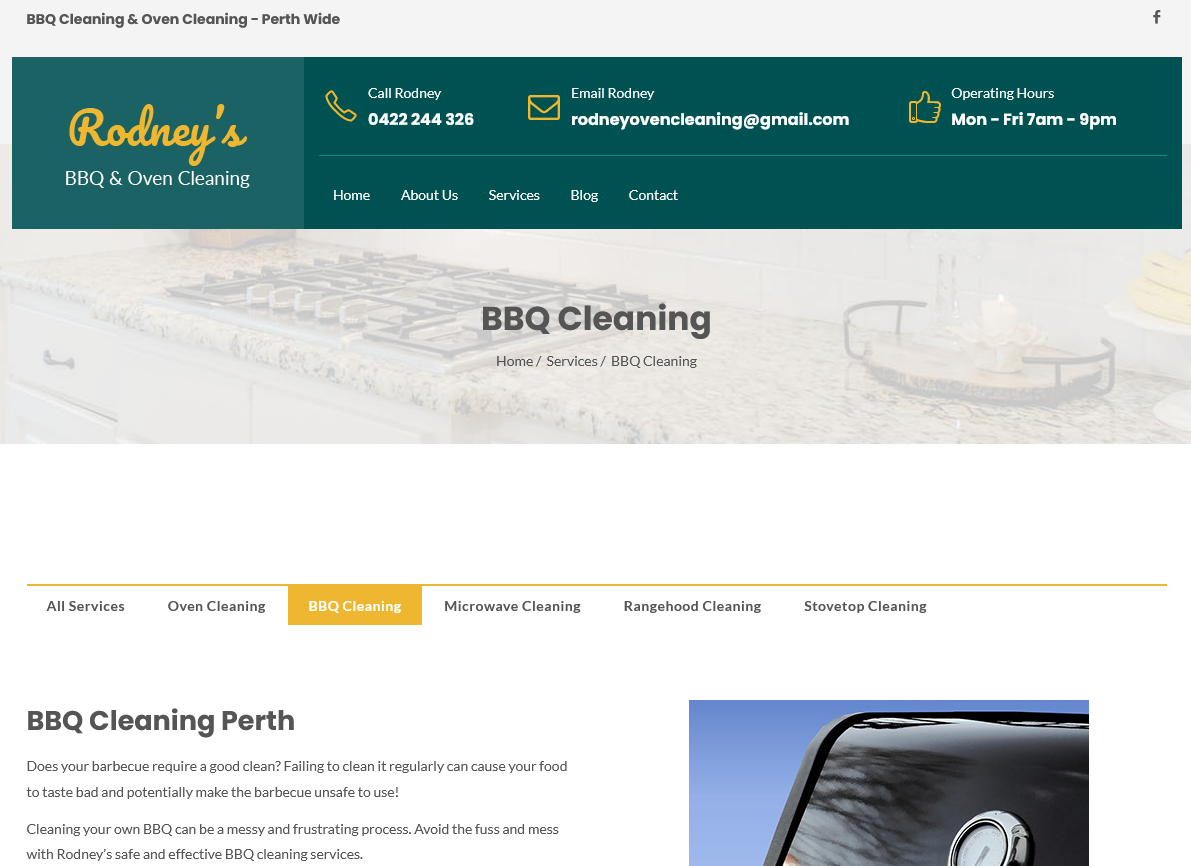 Safe & Efficient BBQ & Oven Cleaning
Rodney's BBQ & Oven Cleaning is the trusted source in Perth for affordable, safe and efficient cleaning of barbecues and ovens. With over 5 years of experience Rodney is highly skilled and knowledgeable, with a passion for customer service.
Affordable Prices
Rodney's services are highly competitive when compared with other local oven cleaning companies. He does not charge for travel, no matter where you are located in Perth.
Safe & Aroma-Free
We only use safe cleaning products that leave your oven looking like new with no lasting aroma. Furthermore, you can use your oven immediately.
Prompt & Professional
We are fully insured and pride ourselves on providing a prompt and highly professional cleaning service.